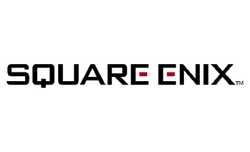 Square Enix Holdings Co., Ltd. is a Japanese video game developer, publisher and distribution company that is best known for its role-playing video game franchises.
The original Square Enix was formed as the result of a merger between Square and Enix. The merger occurred on April 1, 2003 with Enix as the surviving company. Each share of Square's common stock was exchanged for 0.85 shares of Enix's common stock. At the time, 80% of Square Enix staff were made up of former Square Co. employees. As part of the merger, former Square president Yoichi Wada was appointed president of the new corporation, while former Enix president Keiji Honda became its vice president. The founder of Enix, Yasuhiro Fukushima, currently serves as the honorary chairman and largest shareholder of the corporation.
Square Enix Purchased Eidos Interactive in April 2009, giving them ownership over all of Eidos' properties. Including Tomb Raider. Though initially, claiming they would not meddle in Eidos' affairs, Square Enix took over publishing of all Eidos' games under the Square Enix name.
External links
Edit
Community content is available under
CC-BY-SA
unless otherwise noted.