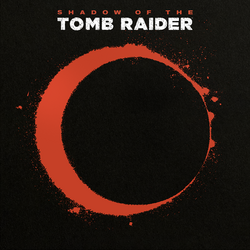 Shadow of the Tomb Raider's score was composed by Brian D'Oliveira.
Original Game Soundtrack was included in the Deluxe Edition of the game.
The song Speak Loud by the band Trills was used for the official gameplay Shadow of the Tomb Raider.
Track listing
Edit
01) Overture (Obsession - Path of the Stars - Lara's Theme)
02) Ruins at Cozumel
03) Trinity Pursuit
04) Trinity Confrontation - Dr. Dominguez
05) Creation and Destruction
06) Innocent Death
07) One With the Jungle
08) Lara's Dream
09) Paititi (City of the Serpent)
10) Cenote
11) Return to Paititi
12) Sacrifice
13) Baptism of Fire
14) Hope
15) The Chosen
16) Death of the Sun
17) Goodbye Paititi
Community content is available under
CC-BY-SA
unless otherwise noted.